If we do not have the time or expertise to complete the specifications of your project, not to worry. We work with several partners who can.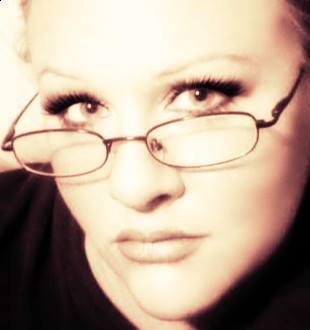 Stephanie Bajzik – Writing and Copy Editing
A born writer, Stephanie has always been innately gifted with words. Her ability to articulate and communicate effectively in writing has made her a confident and accomplished content developer. Gaining a wide ranging assortment of skills and covering a vast array of topics over the years, Stephanie has experience in nearly every aspect of the writing arena. The professional executive is both the CEO & Founder of The Writer's Block, a content development firm which has gained global momentum for superb service with clients all over the world. Stephanie Bajzik utilizes her extensive skills along with all past work experiences to provide international clientele both abroad and in the States with content they can be proud of. With an abundance of substantial accomplishments in the field of writing, she is proudest of the simpler achievements she has attained within the industry. She strives to exceed expectations with every project she embarks upon. The drive to please her clients with the highest quality in writing content has earned her a long list of glowing references and an abundance of sample articles and websites in her portfolio. Her experience is broad and truly encompasses all sectors of the writing and content development realm, allowing her to easily draw upon experience and knowledge to complete all manners of projects successfully and in a timely manner.
Kambria Craig – – Graphic Design – Print Design – Logo Design – Web Design
"Kambria is a Freelance Creative and Owner of Reminisce Design. She is a German Shepherd Lover and Loyal Wife.
Growing up Kambria loved fishing and cruising on four wheelers. She spent her summers at the family ranch riding horses, bucking bales, fixing fence and herding cattle.
All throughout High School Kambria was involved in various programs. As Treasurer and an active Member of DECA, she participated in local business and marketing competitions. She was Service Manager of the Ram Shack, The school ran store. She also played Varsity Tennis. Her Senior year of High School she was the Yearbook Editor. In 2012 she graduated from Riverside High School in Chattaroy, Washington receiving her HS diploma. After High School she began physically and mentally training herself to join the US Military.
In 2013 she joined the United States Air Force and attended Basic Military Training in San Antonio, Texas. Her technical training for Security Forces was at Lackland, AFB located in San Antonio as well. Her first duty station was located in Minot AFB, North Dakota. A year upon arriving at Minot AFB, Kambria was diagnosed with Borderline Personality Disorder which is genetic. She attended DBT training and therapy sessions where she has been prescribed anti-depressants and expanding her knowledge of mental health. She was separated from the Military with an Honorable Discharge.
Once becoming a civilian she remembered her father's words growing up. He always told her "If you are passionate & love what you are doing, you will never work a day in your life." She then realized she wanted to start her own business in graphic design and be successful and happy.
She is currently running her own home business as a Freelance Creative. She specializes in assisting with branding a company, graphics, logos, business cards, websites and various other designs. She is also enrolled at Minot State University where she is working towards earning her Bachelors Degree in Fine Arts with a concentration in Graphic Design. In her spare time she enjoys cooking, fishing and mudding. Kambria loves her country lifestyle She lives a happy life with her husband and German Shepherd Dog named Kahlua in her North Dakota home."
To inquire about working with one of the amazing, creative people, please contact us today!
(412) 657-9430 or j.a.greiner@gmail.com